In the war of competition for enterprise's development, especially in technology industry, human resouce is the key indicator to build and maintain the company's success. Thence, TTIV aims to create a dynamic and friendly working environment to improve and retain the best source of manpower for company. The good working's environment will forever be the solid platform in company activities.
TTIV is driven by a community of people who are passionate about technology and how it can empower people and business. We provide an environment of open communication where innovation is encouraged and integrity is highly valued. We believe that people can do so much more when empowered and given the right tools and training. Which is why education is an integral part of being part of the team. In TTIV, Technical Support is given certification and training on products and technology. Account Management personnel are provided with workshops on personnel development , the staff are likewise trained for proficiency in the applications used such as SAP , ect …. which means all the necessary tools and knowledge to serve the job professionally.
What We Do
As the partner in technology area, TTIV can effectively translate all the customer business requirements to deploy and apply technology serving for current need of enterprise, with methodologies for investment protection and evolution to advancements in voice, data and multimedia communications.
We offer:
A solid business partnership with years of understanding and designing networks

A unified solution for customer communications requirements

A quality service through well-trained and customer-forcused personnel

Cost-effective solutions

Competitive advantage, through our strategic partnerships with technology leaders and comprehensive support.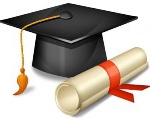 If you seek for a context in which to grow, TTIV provides you the opportunity, teams, resources and independence to be mature.
Our environment enables you to partner with the people who have the same working objective, the same value and the effort to be the best in any circumstances.
Go beyond and above customer's satisfaction, employee's satisfaction, partner's satisfaction is all the sustainable campaign that TTIV investing.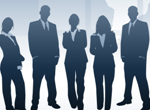 If you seek for a sustainable environment in which all valuable perspectives and insights experienced professional desire to stick their life with, just join us at TTIV.
We have specific development program for each individual in this community to ultimate and promote your sources of knowledge and skill base on the fair trasparent definite performance review and challenge.
Work smarter excellently is what we train the staff to be.