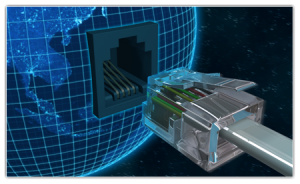 Structure cabling system
Correctly installing your cable and infrastructure backbone the first time will alleviate downtime and disruption within your network.
In additional, a proper install will reduce future costs such as the installation of equipment, moving, add-ons, and other changes.
Look for us – Trends & Technologies INC Vietnam – We will help you for a complete and ideal structure cabling solution
Wide & Various
Indoor or outdoor? Cooper or Fiber? CAT3, CAT5E, CAT6, CAT7…? Cable network for Voice, Data, Camera…? 100MB, 1Gb or 10GB… in transmission speed? We have all kinds of cables that suit your needs.
Product
We supply and install most of major brands of cable.
We supply high performance, quality products from the industry's top brands
Siemon, Rosengberger, AMP, Systimax, LS…..
Solution and installation
We take pride in cabling team with many year experience and certifications in a broad range of best-of breed solutions for the physical layer infrastructure.
We will work with you to evaluate, design and install cabling infrastructure to fit with all your requirement, improve equipment efficiency.
Services and maintenance
Trends & Technologies INC Vietnam's maintenance service helps you maximize the reliability and performance of your system. Our 24/7/365 technical helpdesk comprises a dynamic team that is well-equipped to meet unforeseen challenges with quick solutions.