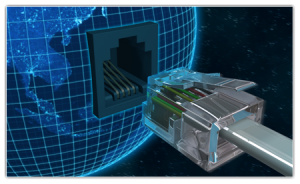 Structure cabling system
Correctly installing your cable and infrastructure backbone the first time will alleviate downtime and disruption within your network.
In additional, a proper install will reduce future costs such as the installation of equipment, moving, add-ons, and other changes.
Look for us – Trends & Technologies INC Vietnam – We will help you for a complete and ideal structure cabling solution
Wide & Various
Indoor or outdoor? Cooper or Fiber? CAT3, CAT5E, CAT6, CAT7…? Cable network for Voice, Data, Camera…? 100MB, 1Gb or 10GB… in transmission speed? We have all kinds of cables that suit your needs.
Product
We supply and install most of major brands of cable.
We supply high performance, quality products from the industry's top brands
Siemon, Rosengberger, AMP, Systimax, LS…..
Solution and installation
We take pride in cabling team with many year experience and certifications in a broad range of best-of breed solutions for the physical layer infrastructure.
We will work with you to evaluate, design and install cabling infrastructure to fit with all your requirement, improve equipment efficiency.
Services and maintenance
Trends & Technologies INC Vietnam's maintenance service helps you maximize the reliability and performance of your system. Our 24/7/365 technical helpdesk comprises a dynamic team that is well-equipped to meet unforeseen challenges with quick solutions.
Comprehensive Network Cabling Audits
Network downtime can have a significant impact on your business. Poor network cabling design, configuration and installation can lead to problems that affect your daily operations. Items such as poor data flow rates, dropped packets, severe network disruption and QoS violations are symptoms of a poorly implemented cabling infrastructure. At Trends Vietnam, our certified experts will identify improvements necessary for stability, efficiency and maintainability of your network infrastructure, as well as identifying any new knowledge gaps that arise as part of your system grows. By working with you to establish a performance baseline for your network and providing a detailed gap analysis to help you improve performance and stability, we will ensure your business can address any shortcomings in the design, implementation, operations and management of your network infrastructure. The outcome of the audit will be fully documented in a report including all of the findings with best practice recommendations designed to ensure your network cabling meets your business needs.
Why Get a Cable Audit?
Gaining valuable insight into your cabling infrastructure
Are your site plans and patching schedules up to date?
Do you know what specification of cabling you have installed currently and is it labeled properly?
Are you having erratic network problems on site?
Is your cabling sufficient to support maximum network switch throughput?
Site Audits Can Be Undertaken To:
Update site plans with latest outlet IDs, locations and cable pathways
Provide test results of the cabling infrastructure to identify potential faults and anomalies
Re-certification of cabling to meet BICSI and EIA/TIA standards
Provide detailed recommendations to correct identified problems
Update or produces patching plans & color coding
Update rack elevations of all computer rooms, or riser closets, as well as cabling floor plans
Provide standards and best practices documentation for any future installation or additions