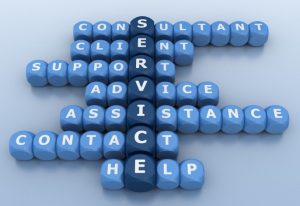 IT outsourcing is a phrase used to describe the practice of seeking resources — or subcontracting — outside of an organizational structure for all or part of an IT (Information Technology) function. An organization would use IT outsourcing for functions ranging from infrastructure to software development, maintenance and support. For example, an enterprise might outsource its IT management because it is cheaper to contract a third party to do so than it would be to build its own in-house IT management team. Or a company might outsource all of its data storage needs because it does not want to buy and maintain its own data storage devices. Most large organizations only outsource a portion of any given IT function.
As anyone who works with computers knows, having a good support person on hand is a valuable asset. Companies also are turning to outsourcing for their information technology service needs.
Information Technology, or IT, involves creating and supporting computer-based information systems, including networking, software and hardware. The field is in high demand as more businesses come to rely heavily on IT systems.
There are many advantages to outsourcing IT services. By shopping around, a company often can find a good match for the exact services it needs. It's often cheaper than keeping the function in-house, both in terms of staffing, training and lost time. The cost savings also allows companies to concentrate on competing in their core business arena.
TTIV provide professional service as: IT Support, IT Outsourcing, Network Audit, Structured Cabling Audit, Project Management.